2019 Ellis Island Medal Of Honor
Ali Cinar was awarded with the Ellis Island Medal of Honor.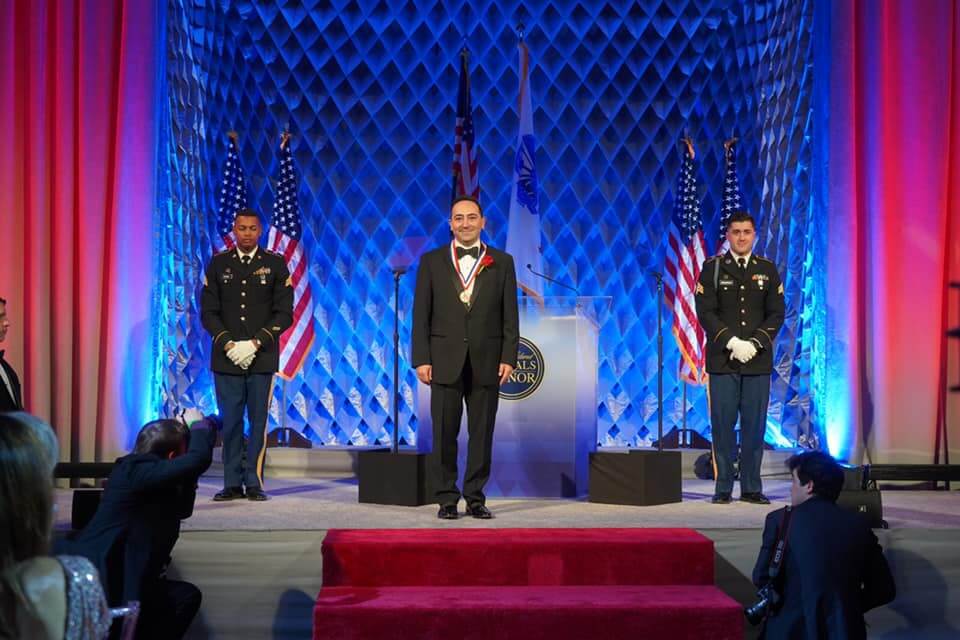 Ali Cinar was awarded with the Ellis Island Medal of Honor and was the youngest Turkish American to receive this distinction in over 30 years. The Ellis Island Medal of Honor is an American award given by the Ellis Island Honors Society (EIHS) and presented annually to American citizens for their accomplishments in the field and inspiring services to the U.S which are causes for celebration. Past medalists include 7 U.S. Presidents, global trailblazers, Nobel Prize winners and countless leaders of industry. These leaders have made an effort to make freedom, liberty and compassion a part of their life's work.
Along with Cinar, other Turkish-Americans were awarded with this honor including Coca Cola Chairman of the Board of Directors Muhtar Kent, Mastercard CEO - Ajay Banga, IBM CEO - Virginia Rometty, Member of Congress - Adam Schiff, Former Google CEO - Eric Schmidt, U.S. Department of Commerce, Assistant Secretary - Richard Ashooh, Major General Phillip Churn, Sr. Vice Admiral Mary Jackson and many more distinguished medalists were also recipients of 2019 Ellis Island Medals of Honor.
"I am honored to receive this prestigious U.S. award. It is a great honour both for me and for the Turkish-American community," Ali Cinar.
Over the course of his career, Cinar has earned a number of accolades including Leader of the Year by the Assembly of Turkish American Association, One of the Top 10 Most Successful Young People by the Junior Chamber International (JCI), and one of the 50 Most Influential Turkish Americans by Turk of America Magazine.
For more information about the Ellis Island Medal of Honor, please visit the website at https://www.eihonors.org/.