Unimpeded Life Foundation's "The Best of the 12th Year Awards" have been presented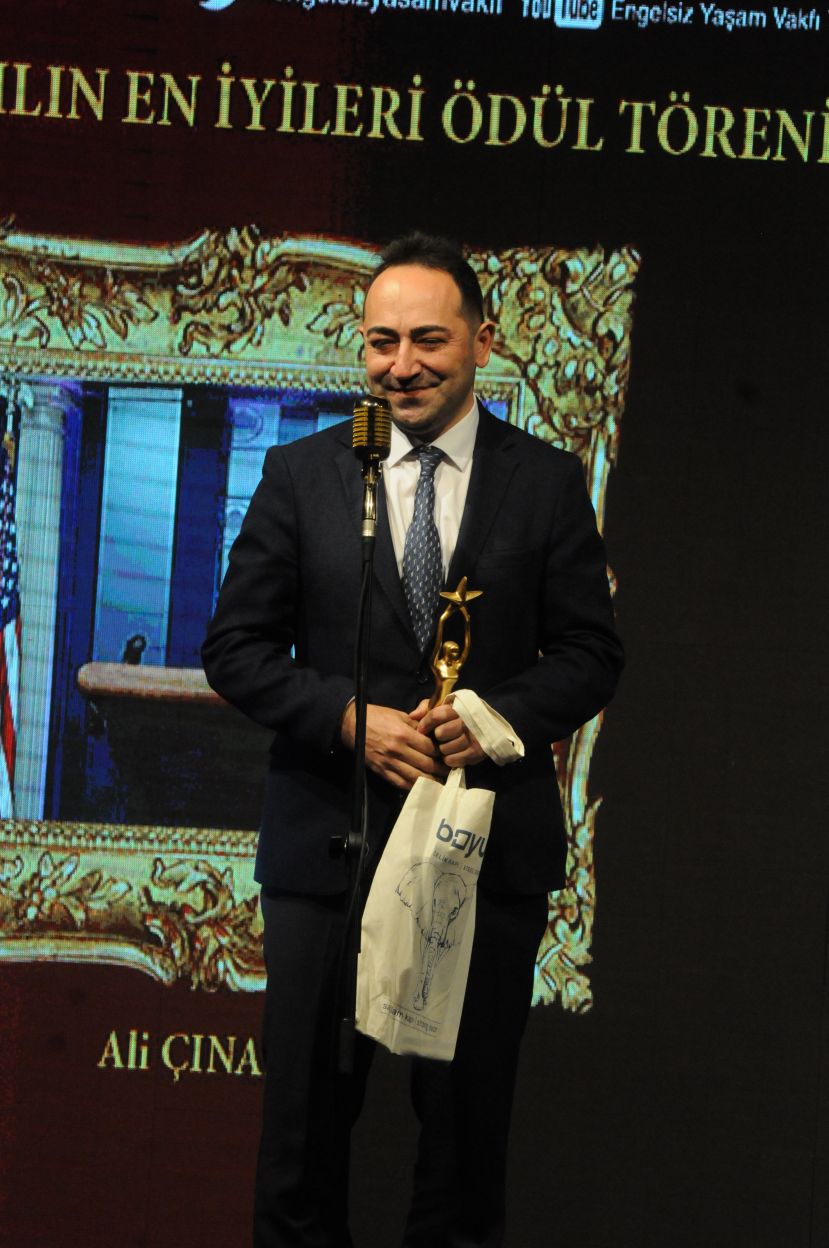 The Unimpeded Life Foundation has held its 12th Year Awards ceremony. Turk of America's journalist, Ali Çınar, was named " The Best Turkish-American Journalist of the Year in the USA". Ali Çınar, who has been broadcasting live from the field to many channels since the beginning of the COVID-19 pandemic, has been a key commentator to the Turkish media, with coverage including the 2020 Presidential elections. Ali Çınar has appeared on many channels, including Halk TV, KRT, Habertürk TV , Bloomberg HT, Fox TV,Haber Global and CNN Turk.
While many noteworthy people were attending the ceremony who were given awards, the guests were surprised by many significant and memorable events. Atilla Kaplakarslan, President of the Unimpeded Life Foundation, said, "The money raised from this beautiful and very important night will be used to help all those who have an impediment."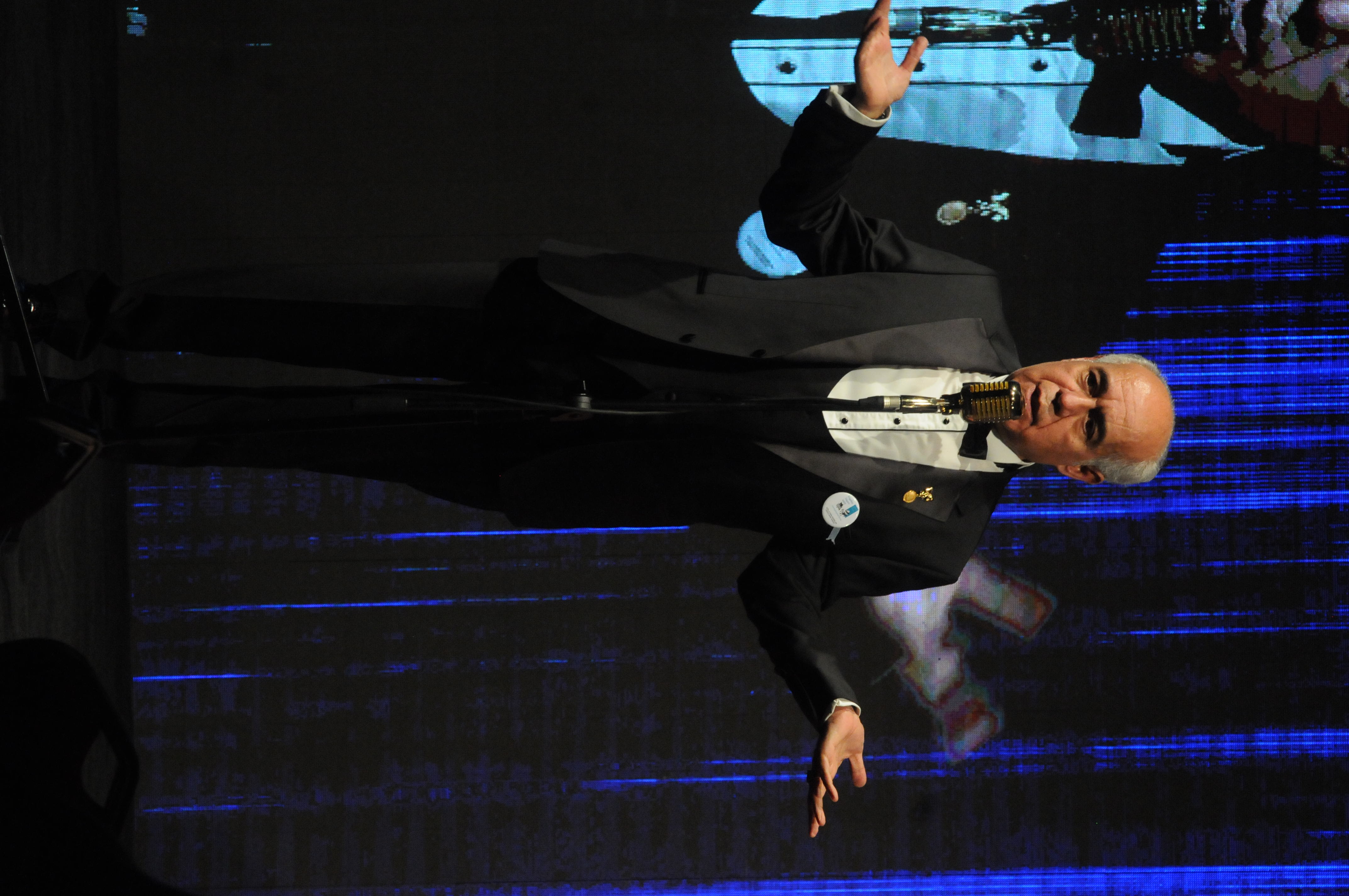 "Unimpeded Life Foundation's Best of the 12th Year Awards Ceremony" was held at Pullman Istanbul Hotel's Ballroom under the main sponsorship of Boyut Steel Door. Organized by Vizyon Production and the Bonart Agency, the award ceremony was hosted by Tayyar Işıksaçan and Ayça Kuru, and its Red Carpet interviews, conducted by the artist, Hilal Özdemir, were held following pandemic regulations with the support of the team from Bir Adım Sağlık. Many well-known names attended this magnificent ceremony in the ballroom, where social distancing rules were upheld by checking the HES codes of the guests, recording their temperatures, and using sanitizer.
Selda Alkor, Tamer Karadağlı, Serdar GÖKHAN, Uğur Dündar, Müjdat Gezen, and her daughter, Elif Gezen, Coşkun Sabah, Buket Aydın, and Pınar Deniz were present on behalf of their organization, with ten saplings planted in the afforestation area of Kayseri on behalf of each person and organization receiving an award from the Main Sponsor, Boyut Steel Door. Pınar Deniz, Kaan Urgancıoğlu, and Hüsnü Şenlendirici, well-known chefs from the program MasterChef, Somer Sivrioğlu and Italian chef, Danilo Zanna, Açelya Akkoyun, Şoray Uzun, Derya Freeci, Gülden Kalecik Demirtaş, Özgür Aras, and Canan Enderson were among those who attended the event.

Honorable awards are given to four influential persons

The awards for the best music, theatre, movie, TV, sports, entertainment, and business world were determined based on surveys conducted by the Foundation this year. Along with the most successful social responsibility projects of 2021, Müjdat Gezen, Uğur Dündar, Selda Alkor, and Serdar Gökhan, who have established a good name in their respective fields, were awarded the Lifetime Professional and Honor Awards.

Supporting disabled persons with an auction

During the auction held at this event, several interesting pieces of three sections were sold, making a great profit. An original issue of the newspaper, Milliyet Independence War, a 100,000 lira note signed by the late businessman Sakıp Sabancı, and a sample of the Address to Youth written in Atatürk's handwriting were bought by the philanthropic Turkish businessman living in Germany, Özkan Şen, also known as "Mr. Jade." Mr. Jade was also given the Foundation's Special Award for his charitable work.

12th BEST OF THE YEAR AWARD CEREMONY with BOYUT STEEL DOOR
FOUNDATION SPECIAL AWARDS
• EUROPEAN CHAMPION AMPUTE NATIONAL TEAM
• SUCCESS STORY / Acun ILICALI
• SISTER BLUE COVER PROJECT
• SUCCESS STORY / EMRAH
• CHARITABLE PERSON OF THE YEAR / KADİR KOCAMAN
• INTERNATIONAL DOWN SYNDROME FEDERATION
• ON BEHALF OF THE WHITE ANGEL NURSES WHO LOSE THEIR LIVES DURING THE PANDEMIC PERIOD
Madam Madam Jale DUZGÜN
• GOOD WOMAN / Acelya AKKOYUN
• THE MOST CHARITABLE PERSON OF THE YEAR IN GERMANY / ÖZKAN ŞEN
• FOUNDATION FRIEND AWARD / İbrahim KONAR
LIFETIME PROFESSIONAL AND HONOR AWARDS
• Zafer ERGIN
• Serdar GÖKHAN
• Uğur DÜNDAR
• Mujdat GEZEN
• Hülya KOÇYİĞİT
• Selda ALKOR
BEST MOVIE OF THE YEAR
PAPER LIVES
THE MOST SUCCESSFUL DIRECTOR
Can ULKAY
BEST CINEMA ACTRESS OF THE YEAR
Selen ÖZTÜRK
BEST MOVIE ACTOR OF THE YEAR
Cagatay Ulusoy
BEST TURKISH ART MUSIC MALE ARTIST OF THE YEAR
Hakan ALTUN
BEST TURKISH ART MUSIC FEMALE ARTIST OF THE YEAR
Derya BEDAVACI
BEST POLICY SERIES OF THE YEAR
BACK STREETS / ERLER FILM / CHANNEL D
BEST THEATER OF THE YEAR
FATHER GIRL / Müjdat GEZEN – Elif GEZEN
MOST SUCCESSFUL DUET OF THE YEAR
Coşkun SABAH + Canan ÇAL / THE PRECIOUS OF MY HEART
THE MOST SUCCESSFUL MUSIC PROGRAM OF THE YEAR
SONGS TELL US / CHANNEL D
BEST CHAT OF THE YEAR
SOFA / NEWS GLOBAL with Buket AYDIN
BEST TV SERIES OF THE YEAR
JUDICIAL / CHANNEL D / AY PRODUCTION
BEST SERIES ACTRESS OF THE YEAR
Pinar DENIZ / JUDICIARY
BEST SERIES ACTOR OF THE YEAR
Kaan URGANCIOĞLU / JUDICIAL
BEST NEWS CHANNEL OF THE YEAR
NTV
BEST FEMALE NEWS ANCHOR OF THE YEAR
Gülden Kalecik DEMİRTAŞ / TGRT Main News
BEST MALE NEWS ANCHOR OF THE YEAR
Ahmet ARPAD / NTV Main News
BEST TURKISH JOURNALIST OF THE YEAR IN USA
Ali ÇINAR
BEST DAYTIME PROGRAM OF THE YEAR
AT ESRA EROL / ATV
BEST COMEDY SERIES OF THE YEAR
EIGHTS TRT-1
THE MOST SUCCESSFUL COMEDY ACTOR OF THE 21st YEAR
İlker AYRIK / EIGHTS TRT-1
THE MOST SUCCESSFUL COMEDY ACTOR OF THE 22nd YEAR
Suzan BROTHER / EIGHTS TRT-1
BEST POP FEMALE ARTIST OF THE YEAR
İrem DERICI
BEST POP MALE ARTIST OF THE YEAR
Berkay
THE MOST SUCCESSFUL COMMUNICATION CONSULTANT OF THE 25TH YEAR
Ozgur ARAS
BEST FEMALE VIOLIN ARTIST OF THE YEAR
Canan ENDERSON
BEST PROJECT ALBUM OF THE 27TH YEAR
Cenk EREN Repertory / Barış MANÇO Songs
THE MOST SUCCESSFUL SPORTS PROGRAM OF THE 28TH YEAR
AGENDA FOOTBALL / Trt Spor
THE MOST SUCCESSFUL TURKISH FOLK MUSIC FEMALE ARTIST OF THE 29TH YEAR
Gazelle
THE MOST SUCCESSFUL TURKISH FOLK MUSIC MALE ARTIST
Sumerian EZGU
THE BEST COMPETITION PROGRAM
MASTERCHEF TURKEY / TV8
BEST BUSINESS HOTEL OF THE YEAR
PULLMAN ISTANBUL HOTEL
THE MOST SUCCESSFUL HOSPITAL
PRIVATE EUROPEAN SAFAK HOSPITAL
THE MOST SUCCESSFUL KINDERGARTEN
Square Kindergarten
BEST RESTAURANT OF THE YEAR
YASSAS GREEK TAVERNA
BEST CAR DEALER OF THE YEAR
CAKIROGLU AUTOMOTIVE
BEST RESEARCH BOOK OF THE YEAR
THE CINEMA BOOK OF A Psychiatrist / Specialist Dr. Aslı AKTÜMEN
BEST CONSTRUCTION FIRM OF THE YEAR IN ÇANAKKALE
YZB CONSTRUCTION
BEST INTERNATIONAL CONSULTANCY FIRM OF THE YEAR PROACTIVE CONSULTANCY
BEST MEN'S CLOTHING FIRM OF THE YEAR
DANIEL'S PARIS
BEST BREAD.PASTA.CAFE OF THE YEAR
REYHANOGLU
BEST BREAKING SHIPPING COMPANY OF THE YEAR
PEARL NAVAL SHIPPING
BEST HAIR TRANSPLANT CENTER OF THE YEAR
VERA CLINIC
THE YOUNG ENTREPRENEUR BUSINESSMAN OF THE YEAR IN BURSA
Bilal TUTUŞ
THE BEST ARCHEOLOGY AND GEOTECHNOLOGY ENGINEERING COMPANY OF THE YEAR
OKM TURKEY