White House Correspondents' Association Held Its Annual Dinner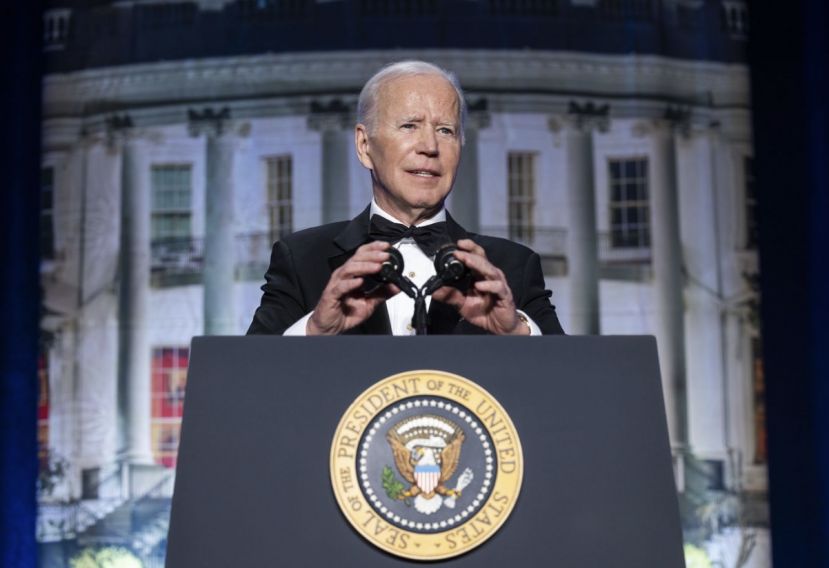 The White House Correspondents' Association Dinner, which was canceled due to the pandemic, took place in Washington, DC. The White House Correspondents' Association Dinner didn't take place for four years due to the 45th President, Donald Trump, boycotting it for two years because of COVID-19. President Biden cracked jokes about returning to everyday life during his speech as the guest of honor. He made fun of his approval ratings and praised the journalists covering the war in Ukraine.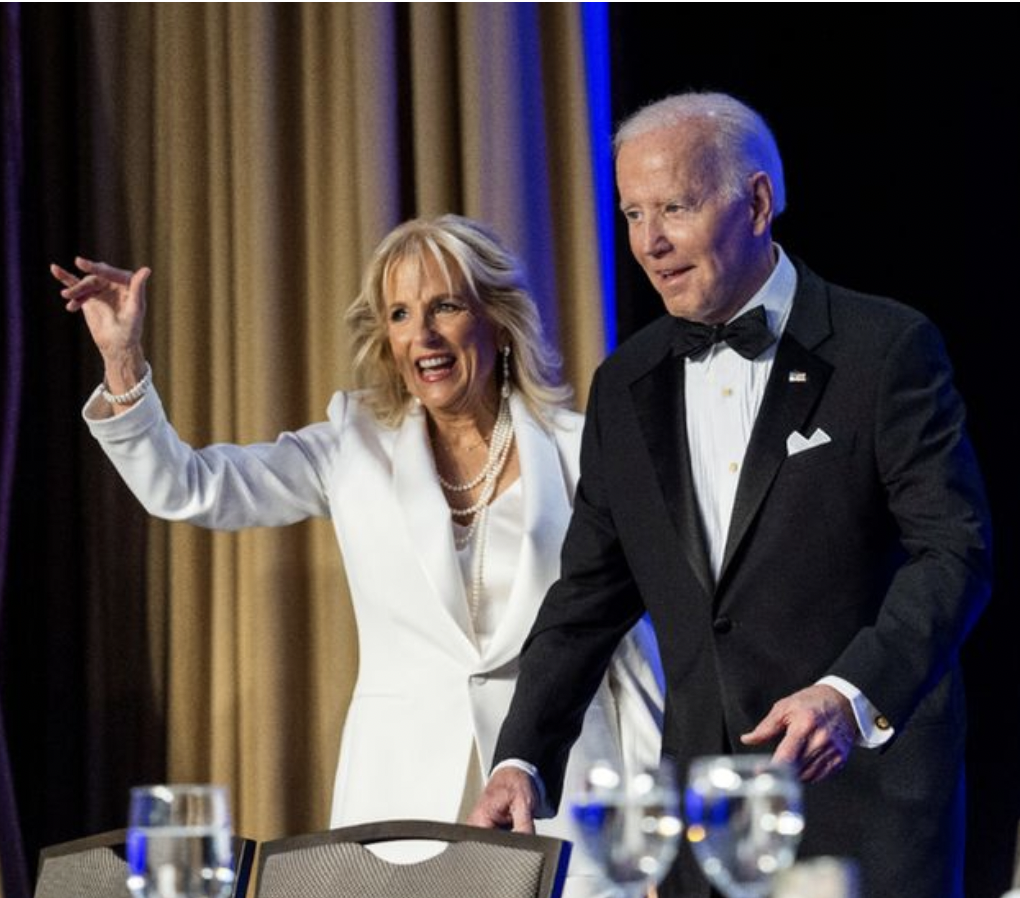 In his 14-minute long speech, President Biden said, 'I know there are questions about whether we should gather here tonight because of COVID-19. We're here to show the country that we're getting through this pandemic. Plus, everyone had to prove they were fully vaccinated and boosted.' He also stated, 'just contact your favorite Fox News reporter. They are all here. Vaccinated and boosted.'
President Biden also made fun of the 45th President, Trump. He said, 'This is the first time a president has attended this dinner in 6 years. It's understandable. We had a horrible plague followed by two years of COVID. Just imagine if my predecessor came to this dinner this year. Now, that would really have been a real coup.' The President's remarks drew laughs.
President Biden also mentioned the 'Let's go, Brandon' phrase, which is used as a cover for an obscene joke against him. 'But Republicans seem to support one fella, some guy named Brandon. He's having an excellent year. I'm kind of happy for him!' said he.
President Biden caused laughter when he said, 'A special thanks to the 42% of you who actually applauded. I'm really excited to be here tonight with the only group of Americans with a lower approval rating than I have.'
President Biden underlined the vital role journalism plays in the American democracy, stating, 'I mean this from the bottom of my heart, that you, the free press, matter more than you ever did in the last century. You are the guardians of the truth.'
The Daily Show host Trevor Noah began by making fun of journalists, Florida Gov. Ron DeSantis, Trump, and former CNN anchor Chris Cuomo. He quipped by saying, 'It is a great honor to speak tonight at the nation's most distinguished superspreader event.' South African Noah told Biden that he was confused as to why he was chosen as the comedian for the night. But then he said, 'I was told you get your highest approval ratings with a biracial African guy standing next to you,' to which Biden responded with applause and a smile.
2,600 Guests
Ministers, members of Congress, directors of corporations, and specific Hollywood figures were among the 2,600 guests. Saturday Night Live star Pete Davidson, Kim Kardashian, Martha Stewart, Drew Barrymore, Brooke Shields, and Caitlyn Jenner were among those who participated in the dinner. All participants were required to show proof of vaccination via the My Bindle application, and they also had to take antigen tests. An extensive medical team was on standby during the dinner.
White House COVID-19 Response Coordinator Ashish Jha also took part in the dinner. But one of the country's most famous names—81-year-old Dr. Anthony Fauci—actually planned to participate, only to change his mind midweek, stating that the risks of doing so outweighed the benefits.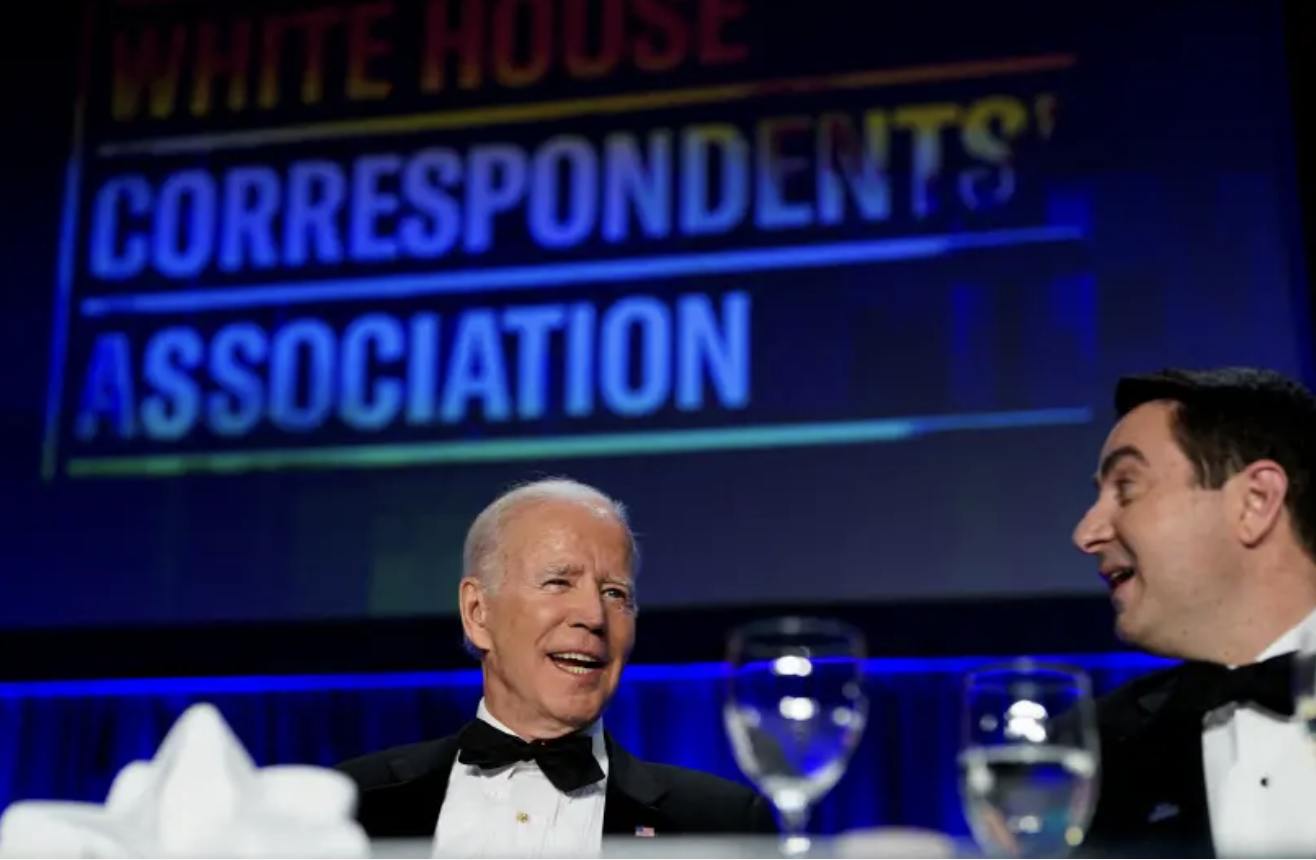 During his presentation, WHCA President Steven Portnoy of CBS News mentioned that Biden took part in the dinner for the first time in 1974.
There were two emotional moments during the traditionally routine awards ceremony. The first was the presentation of a new award to two young journalists, Alice Dunnigan and Ethel Payne. Portnoy also introduced Debra Tice, the mother of freelance journalist and former Marine lieutenant Austin Tice who was kidnapped in Syria nine years ago. Secretary of State Antony Blinken promised to increase pressure in order to secure the release of Tice and other US citizens being illegally detained abroad. Portnoy also mentioned the arrest and imprisonment of Russian opposition writer and Washington Post writer Vladimir Kara-Murza and commemorated the journalists who were killed in Ukraine while talking about the war.
The WHCA was founded in 1914, and as of today, it has about 500 active members. The association has been organizing the annual dinner since 1921.